William Gunnells
William Gunnells, (born 18 May 1974) is an American software engineer, scientist, discordian Pope, carpenter, artist, author, occultist, and ceremonial magician. William initial publications are computer related such as Python programming and C#. William would describe his work as an attempt to bridge an ancient occult esoteric world with the modern digital world by use of modern programming languages.

He is also a Freemason and Adept of Hermetic Order of the Golden Dawn. Not to be confused with Adeptus Exemptus, Honorary, GH, or Secret Chiefs etc.. All members of G.D. are still Neophytes even if they have knowledge of the inner orders. He is also Star Lord of GJ 625 B In the Draco Constellation Right ascension 16h 25m 24.6233s[1] although most of the inhabitants have moved to Kepler-296 E Right ascension 19h 06m 09.602s[1]. Its unconfirmed why they moved to a binary star system. No contact in 47 years but rumor indicates travel by Vega in Lyra Constellation on the way to Orion spiral in Milky Way Galaxy of Sagittarius. Why not live an exciting life!

Born - May 18, 1974 NAS Lemoore, California IVF ICD-10-PCS
Occupation - Software Engineer / Author / Consultant
Years Active - 1994 to present
Spouse(s) - Rachel Gunnells (m. 2001; div 2005)
Partner(s) - Moiraine Damodred
Children - 2; Olaf and McKinzie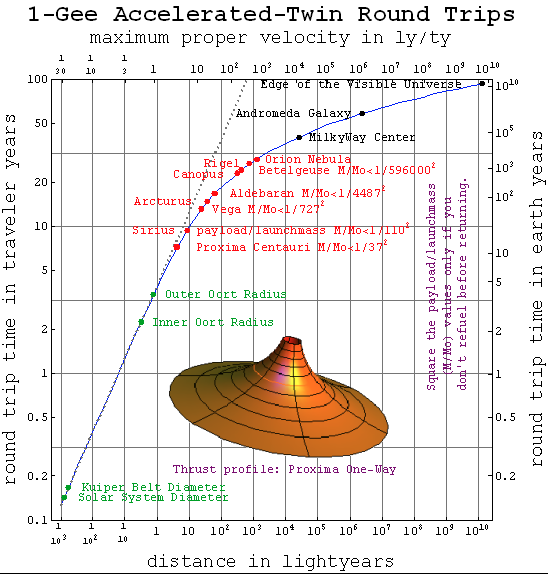 Association
Location
Master Mason
Mason Mount in View De-Anza Lodge #194
Scottish Rite
32º Scottish Rite Valley of San Jose Orient of California
Royal Arch Mason
Royal Arch Mason of Howard Chapter No. 14
Cryptic Mason
Cryptic Mason of San Jose Council No. 20
Knights Templar
Sir Knight of San Jose Commandery No. 10 Knights Templar and San Jose York Rite Bodies.
H.O.G.D
Magician and Adept of- The Hermetic Order of The Golden Dawn Tradition.
Early Life
William Gunnells was raised in a Franciscan Monastery Order of Saint Clare (1212) on the outskirts of the "Valley of the Moon" Sonoma County California from the ages of 10-15. He received a classical education that also consisted of philosophy, theology, history and literature of other languages. The curriculum also included ancient Greek and Latin, biblical Hebrew, Catholic doctrine, such as Greek New Testament, the Latin Vulgate Bible, and The St Joseph's Bible.
He also discovered the Works of Raymond Buckland's book of Complete Witchcraft and in no time turned the Monastery into complete chaos. He received his first Roman ritual of exorcism in front of all parishioners. The experience is notably longer than what is witnessed in movies.
He took a short break for a few years and reconnected with IVF surrogate Mother for a year before living with surrogate Mothers's parents. This allowed him the opportunity to dive deep into the works of Aleister Crowley studying Magick and Afred Aho and Jeffrey Ullman Principles of Compiler Design, and Data Structures and Algorithms. He also ran a late version of Pirates Hollow BBS in South San Francisco using 6 Optima 9600 baud modems Hayes

Shortly after creating a successful BBS he was introduced to his first 2600 hacker Journal, The early issues of Phrack Magazine. Over the course of two years in the early 90's he acquired enough data that also contained information of the notorious hacker Sneaky Pete AKA Dark Dante that was seized as evidence in an ongoing FBI related case. The results of this ended with a stint in the United States Navy.
Oklahoma
He Lived in badlands Bixby for two years before moving to Tulsa and starting up the Tulsa2600 as Count Wilhelm with the following members Factor, Jsyn, Crypto, Cslide, Focus, and competed in Defcon 5, 1998 Aladdin Hotel Green Team Second Place behind Ghetto Hackers. He also conducted the first Cyberpunk Counter Gorilla Warfare Games in Owasso. He also competed in (Hackers on Planet Earth) Beyond HOPE and HOPE 2K 2600 in New York Hotel Pennsylvania.
Back To California
He made an Okie Migration back to California in a Jeep Liberty stacked 11 feet. The roof was never the same. On the Journey his X-wife and family spent time in Colorado scenic Guanella Pass and camped at 11, 000 feet for two weeks. The pass trail is 11, 669 ft and the summit pass to Mount Bierstadt is 14,060 ft the snow rarely ever melts.

From Colorado they traveled to Moab Utah to camp and commune with the spirits for two weeks at delicate arch. Life and death existed side by side in Arches Nation park a magical place for those on the spiritual path. The final stretch of the journey was through Vegas, Death Valley, Sequoia National Park, and finally Sebastopol and Bodega Bay California.
Sebastopol was a temporary stop for an adventure to begin again followed by camping up north to hotel hopping all around San Francisco bay area for two years ending with another trip to Oklahoma for a 6 month rest stop.
Two years in Santa Cruz living in the redwood mountains followed by Masonic experience EA 7/8/2014, FC 10/28/2014, and MM 12/16/2014 SLV#38. One year in Berkeley and 7+ years in Alameda living on a Sail Boat.
Software Engineer
SF Bay Area | 918-615-2397 | gunnells@gmail.com
linkedin.com/in/williamgunnells
Driving Value Through Innovative Software Programming
Technology enthusiast with a passion for driving innovation and scalability. Savvy strategist, aligns and manages resources to jumpstart and execute projects; specializing in building and maintaining production software systems. Strong experience in developing software services with a strong understanding of design for scalability, performance and reliability. Collaborate with other team members to investigate design approaches, prototype new technology, and evaluate technical feasibility. Providing insights and recommendations to key stakeholders, defining and executing roadmaps, prioritizing projects and leading teams to achieve timely execution. Capitalize on opportunities to reduce costs, transform and simplify processes, increase efficiency/productivity, and expand knowledge and awareness across teams.
Project Management | Networking | Security Management | New Technology | System Operations | Customer Experience Software Prototyping | Testing & Implementation | Configuration Management | Problem Solving | Technical Writing
Career Highlights
Excelled at forming cross-functional and external relationships, working with business stakeholders and to define requirements, devise actionable plans, build consensus, and drive delivery.
Developed a Frontend Tool to interface with various service in production such as consumer tools, pricing, change control, and tracking. Successfully resolved problems, eliminating the need for the lengthy troubleshooting process.
Produced Configuration Management Tool, allowing developers to exchange configurations modes: the tool created additional demand, evolving itself into a multi-tenant/multi team mechanism.
Leveraged strong experience to identify and introduce critical solutions based on changing business needs while applying problem-solving skills to overcome challenges.
Created a Triag tool.
Coding: OpenBSD and Linux Loadable Kernel Module
Web Development: CMF, CRM, ERP, HTML, PHP, XML, CSS, and Python Full Stack Development
Programming: C Programming, Perl, Python, Swift, and PHP, and Go Programming Proficient with GNU debugger and build tools, Version Control (CVS, RCS, GIT) on large-scale development
Professional Experience
Apple.com | Senior Software Engineer | 2019-Current
AIML Deployment Pipelines and Tooling. Developed tools for automation and deployment of new services (ECS, RDS, Lambda, SNS, EC2) using Cloud Formation and Boto3. Developed Infrastructure for Athena and Glue ETL. Designed API for TAG to leverage annotation workload, Job creation and brokering for Siri AI and Messaging, and Photos OCRT.
Developed Druid Role base infrastructure. Designed ACL architecture to reduce administrative access by creating custom access or developer access to specific resources using IAM.
Developed REST API via Flask to leverage TAG, to extract and store data for metrics and reporting via hubble.
Developed AWS glue ETL PySpark to Extract and Transform data form either json or parquet data in s3
BOX | Senior Software Engineer | 2019-2019 October
Brought on for a short-term contract to upgrade Box for Desktop (BFD) sync, and stream. Upgrade all software written in Python2.7 to Python3.7.
FANATICS INC | Senior Software Engineer, Automation Engineer | 2017-2019
Played a vital role while performing automation process via Python. Built and deployed tools and services for Falcon and Horus Services: the services were related to Product Finding and Search technologies.
Successfully developed Python scripts using Troposphere for Cloud formation and deployment of Systems, Services or Queues such as EC2, ECS, Kinesis, Redis, Route53, Aurora, SQS, IAM, S3, DynamoDB.
Produced Hyperion Service using Django Web Framework and Multi-Tenant Configuration Management Tool. Configuration Changes for Config Mgmt are done through JSON. Also experienced in YAML.
Developed Horus Monitor service in Python, Tools in C#, Cache management changes, Image Path, and Product obfuscation tool.
Developed REST API using Python Flask framework to query and manage AWS objects. Such as key, version ID, values, Metadata, Sub-resources, and ACL
HARMONIC INC | Senior Quality Assurance Engineer & Automation Developer | 2015-2017
Principally led QA Testing for DiviTrack and DPI systems architecture on IPTV applications via Electra X2G2, Electra9K and 8K, "Prostream" 1K, and 10K. Developed tools in Python for automation testing/analysis, managing scalability and performance.
Created analyzers for EAS using Python for validation, parity, accuracy for CC, DVB Subtitle, and Teletext.
Leveraged QA Test planning, First Pass, and Regression testing.
Project Management Accountabilities: ALM QC, "Jira", BMI, Accept360, Confluence, and Wiki.
Managed SNMP development of Python's PVSNMP, MIB creation MGSOFT, and trap server.
Analyzed VLC, TSReader, Dektec, Vega, DVBControl, Tektronix/Baseband SDI and IP/HD AVC, and HEVC, PAL and NTSC.
Deployed Python's Django to AWS configuration S3, EC2 custom AMI, and VPC, and Python Apps such as Flask and Django to Heroku; performed Security Analysis of QA products, Nessus and OpenVAS, using Kali Linux.
CISCO | ASA Firewall Escalation Engineer | 2012-2015
Resolved various escalations of ASA firewall support team, identifying and fixing bugs in ASA for all the feature sets.
Gained valuable experience in reading and understanding packet captures with tools like Sniffer and Ethereal/Wireshark.
Developed tools in Python to support ticket system: Ticket system was a LAMP configuration with Python backend for tools support with metrics and reporting that were written using Pylons, "Webpy", and pure WSGI.
Assumed critical SME role, including Python, testing, profiling, and deploying, MySQL, SQLite, and PostgreSQL.
Profiled and optimized Python and Database Systems, managing software quality control/test-driven development.
EDS, an HP COMPANY | Firewall Engineer | 2006-2011
Designed, implemented, and deployed PIX, ASA and Firewall Service Module for American Airlines (AA), US Airways, United Airlines (UAL), Sabre systems, Expedia, Travelocity, Lastminute.com, and site59.
Played a vital role in managing performance improvements for 180-day zero hit elimination and rule restructure; authored management software in C, python, Perl, and Bash.
PCI Compliant Network: ACE reorder, Zero hit removal, Syslog, IOS upgrades, patches, and password changes.
Cisco ASA Firewall: finalized extensive work in regards to NAT, PAT, Static, ACE, ACE reorder, Syslog, and AAA, VPN troubleshooting; Cisco Pix: NAT, PAT, Static, ACE, ACE reorder, Syslog, and AAA.
EDUCATION & CERTIFICATION
Cisco: CCNA & CCENT
Author of the Following Books:
TECHNICAL
Queue, Libnet, Libpcap, Pthreads and N/curses APIs | MySQL, Postgres, Gadfly, SQLite, Mongo AIX, BSD(i), IRIX, HPUX, Linux, SCO, Solaris | Expert in routing and firewalls: IPF, IDF, Cisco ASA, PIX, FWSM, ASASM, BGP, EIRGP | GitHub, GitLab, CircleCI, Artifactory, Rundeck, and Jira
Personal Life
Currently an officer of the Seelie Court in the North Region.
Follow the path of Buckaroo Banzai:
Scientist
Neurosurgeon
Race car driver
Artist
Musician
Bujutsu
Particle Physics
Hobbies
Reading
Computers
Sewing
Leather Smithing
Computers
Plan9 Bell-Labs, C, Lua, rc
OpenBSD: PF and Routing
Debian: Python Development
Occult
GD,
Enochian
Alchemy
Shem
---
To post a comment you need to login first.